TOOR KNIVES IWB Belt Clip
$8.00
Our Inside Waistband Belt Clip offers an adjustable cant as well as a 1.75" loop for belts and was designed to be worn on the inside of your waistband for ultimate concealment. A reverse hook ensures an anchored draw, while the beveled plastic edges provide a comfortable fit, whether sitting or standing.
Necessary mounting hardware included.
Out of stock
Description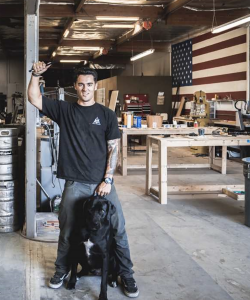 Toor Knives is owned by twin brothers Cam and Connor Toor, a Ranger and Marine striving to deliver excellence in blade functionality. Want to hear the story behind Toor Knives? Click here for Cam's interview and pics at Brother Born's Team Room!