COALITION TEA Dream Glider Organic Chamomile Herbal Tea
$4.00 – $16.00
Dream Glider is a lemon-y chamomile herbal blend with a hint of lavender and a light touch of valerian.
The Glider Pilots of WW2 definitely didn't have it dreamy. They received no flight pay or jump pay and these glider crews literally got towed to altitude, let go near a drop zone and glided right on in. In actuality, they were quite literally falling out of the sky with men, weapons and equipment. The gliders were intended to be silent but in reality, falling to earth at a high rate of speed is not quiet. The sudden impact could be intense even with modern technology bringing you to the ground like a sack of potatoes.
These gliders were nicknamed flying coffins by the men who rode in them. These drop zones weren't nicely mowed lawns but open areas filled with hazards, tearing apart the intentionally expendable gliders and infantry troops on board. Like all Army Air Corps pilots, the glidermen wore wings on their chests. Theirs were special, with a capital "G" stamped in the center. Technically it stood for "glider," but they were quick to tell anyone who asked that it really stood for "Guts." So if you feel like a G, Dream Glider herbal blend will settle you into your secure DZ to cop some zzzzzs.
Available in two sizes:
• 0.3 oz loose leaf sample | 2-3 servings | no caffeine
• 2.3 oz loose leaf tin | 22-29 servings | no caffeine
Ingredients: organic chamomile, organic lemon peel, organic lemon myrtle, organic lavender, organic licorice root, organic valerian
Description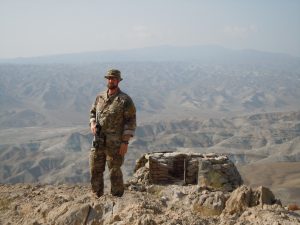 Coalition Tea is owned by Green Beret Michael Montgomery. Want to learn more about Michael, his time in SF, and why he started Coalition Tea? Click here for his interview and see his personal pictures at Brother Born's Team Room!