COALITION TEA Equilibrium California Poppy Herbal Blend Tea
$5.00 – $15.50
Equilibrium is a lightly floral herbal blend of California poppy with a hint of lemon that won't speed you up or slow you down. Move over stress and anxiety, Equilibrium is holding steady.
Available in two sizes:
• 0.3 oz loose leaf sample | 2-3 servings | no caffeine
• 2 oz loose leaf tin | 18-28 servings | no caffeine
Ingredients: organic lemon balm, passionflower, organic honeybush, organic California poppy, organic st. john's wort, organic skullcap
Description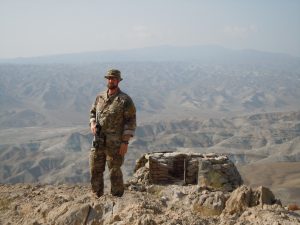 Coalition Tea is owned by Green Beret Michael Montgomery. Want to learn more about Michael, his time in SF, and why he started Coalition Tea? Click here for his interview and see his personal pictures at Brother Born's Team Room!