COALITION TEA Lapsang Souchong Loose Leaf Tea
$4.00 – $16.00
Lapsang Souchong has a bold smoky flavor, unlike any other tea. With leaves dried by the smoke of pine fires, this tea is not for the weak or faint-hearted.
The story goes that an invading army delayed the annual drying of tea one year in the Wuyi Mountains of China. To catch back up, the farmers dried the tea over a pine fire, unintentionally infusing the leaves with a strong, smoky flavor. There are other iterations of this origin story, but this is our favorite.
Available in two sizes:
• 0.3 oz loose leaf sample | 2-3 servings | medium caffeine
• 3 oz tin of loose leaf tea | 27-37 servings | medium caffeine
Ingredients: black tea
Description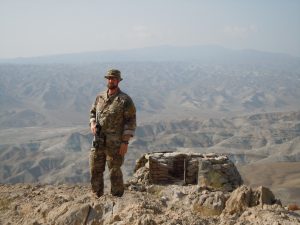 Coalition Tea is owned by Green Beret Michael Montgomery. Want to learn more about Michael, his time in SF, and why he started Coalition Tea? Click here for his interview and see his personal pictures at Brother Born's Team Room!