COALITION TEA Mesopotamia Loose Leaf Tea Blend
$4.00 – $17.50
Our Mesopotamia blend is a subtle spiced black tea with roots in the chai experienced by our founder while serving in Iraq.
Available in two sizes:
• 0.3 oz loose leaf sample | 2-3 servings | medium caffeine
• 3 oz tin of loose leaf tea | 20-27 servings | medium caffeine
Ingredients: Certified Elephant Friendly (TM) black tea, organic cinnamon, organic cardamom, organic ginger
Description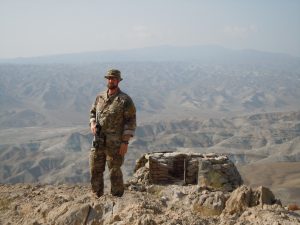 Coalition Tea is owned by Green Beret Michael Montgomery. Want to learn more about Michael, his time in SF, and why he started Coalition Tea? Click here for his interview and see his personal pictures at Brother Born's Team Room!