COALITION TEA Black Maple Loose Leaf Tea
$5.00 – $18.00
We've combined our smooth and malty Certified Elephant Friendly (TM) Assam Black Tea with the quintessentially North American flavor of maple, in a salute to one of the original commando units of World War II – the First Special Service Force.
Dubbed the Black Devils, these Canadian and US volunteer soldiers gave birth to Canada's First Airborne Unit and the United States First Special Forces Regiment can trace its lineage back to it as well.
Available in two sizes:
• 0.3 oz loose leaf sample | 2-3 servings | medium caffeine
• 3 oz loose leaf tin | 27-37 servings | medium caffeine
Ingredients: Certified Elephant Friendly (TM) black tea, natural flavor
Description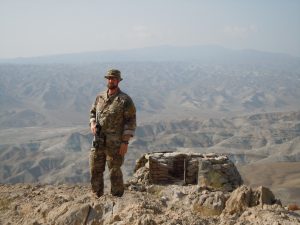 Coalition Tea is owned by Green Beret Michael Montgomery. Want to learn more about Michael, his time in SF, and why he started Coalition Tea? Click here for his interview and see his personal pictures at Brother Born's Team Room!