TOOR KNIVES Ultimate Belt Attachment
$21.00
The Ultimate Belt Attachment is designed to allow an item to be carried in the vertical or horizontal position on belts and web gear. This attachment closes and snaps into place for a secured carry and can be easily removed by a one-handed spring closure release. Additionally, it includes a built-in slide lock safety to secure the mounting to the belt.
The hole spacing features ¾" centers and has a removable belt size adjustment bar that fits 2" belts down to ¼" cords and webbing.
Out of stock
Description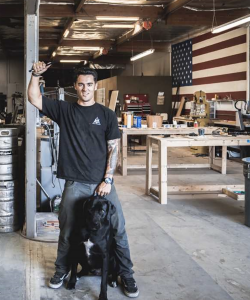 Toor Knives is owned by twin brothers Cam and Connor Toor, a Ranger and Marine striving to deliver excellence in blade functionality. Want to hear the story behind Toor Knives? Click here for Cam's interview and pics at Brother Born's Team Room!