TOOR KNIVES Krypteia
$335.00
As a concealable blade with a low profile KYDEX® sheath, our Krypteia has a proven track record of versatility and protection. Whether being used as a policing tool on the streets or tucked into the gear of a modern-day operator, this knife provides peace of mind and continues to be one of our all-time best sellers.
Additionally, it's fitted with a textured handle that includes a thumb ramp with jimping for reverse drawing the blade as well as a lanyard hole for retention cords. The blade is flat- ground almost all the way to the spine, which provides a razor edge and increases sharpening life. Every Krypteia is Made in the USA and includes a black Tru-Hide KYDEX® sheath, which is compatible with any of our sheath mounts.
Krypteia Specs
Overall Length: 8″
Blade Length: 4″
Handle Length: 4″
Handle Material: G10
Steel: CPM s35vn
Blade Thickness: 0.25″
Blade Hardness: 59-61 Rockwell
Weight: 7.2 oz
Description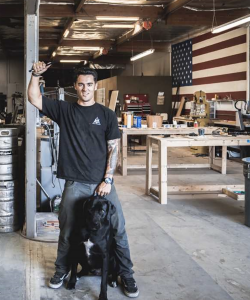 Toor Knives is owned by twin brothers Cam and Connor Toor, a Ranger and Marine striving to deliver excellence in blade functionality. Want to hear the story behind Toor Knives? Click here for Cam's interview and pics at Brother Born's Team Room!