COALITION TEA Natsumeku Organic Yuzu White Peach Loose Leaf Green
$4.00 – $16.00
Natsumeku describes the first hints of summer, early in the season. That first warm sun on your skin when spring is getting ready to give way to summer. Our organic Sencha combined with the unique citrus flavor of Yuzu and the fresh taste of White Peach capture the sensation of Natsumeku! Try it iced for a refreshing taste of summer.
Available in two sizes:
• 0.3 oz loose leaf sample | 2-3 servings | low caffeine
• 3 oz tin of loose leaf tea | 27-37 servings | low caffeine
Ingredients: Organic Sencha Green Tea, dried peaches, natural flavor, yuzu peel.
Description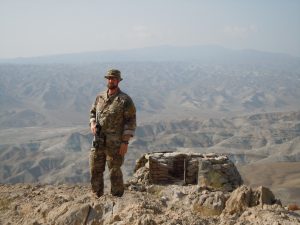 Coalition Tea is owned by Green Beret Michael Montgomery. Want to learn more about Michael, his time in SF, and why he started Coalition Tea? Click here for his interview and see his personal pictures at Brother Born's Team Room!