COALITION TEA Gunpowder Green
$4.00 – $15.00
Gunpowder Green tea is rolled tightly into small, steely pellets. Rolling into pearls helps retain the flavor and aroma and allows you to enjoy several steeps.
Green tea delivers a lower dose of caffeine for a focused mind and steady hand, and our Gunpowder Green is no exception. But make no mistake – Gunpowder Green is not dainty. This is a robust and flavorful green tea!
Available in two sizes:
• 0.3 oz loose leaf sample | 2-3 servings | medium caffeine
• 3 oz tin of loose leaf tea | 27-37 servings | medium caffeine
Ingredients: green tea
Description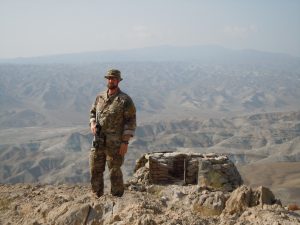 Coalition Tea is owned by Green Beret Michael Montgomery. Want to learn more about Michael, his time in SF, and why he started Coalition Tea? Click here for his interview and see his personal pictures at Brother Born's Team Room!