SHEEPDOG STRONG Train Tee
$34.95 – $35.95
Train Like Your Life Depends On It
This is not a game. This is life and death and you train that way. There are no half-measures, excuses, or do-overs. So you approach every day as an opportunity. An opportunity to get better, smarter, stronger, faster, more efficient. Because you know that one day you will be called to that dark door and you will approach it with confidence. Because you trained for this. You are ready. You are Sheepdog Strong.
Blend Jersey 60% Cotton, 40% Polyester. Soft and comfortable with an athletic fit.
Black Shirt with white print.
Description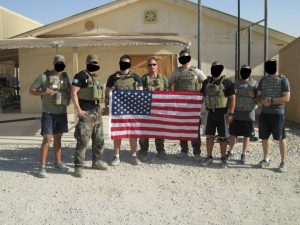 Sheepdog Strong is owned by Tony Walters, a Marine Raider. Want to learn more about Tony's time in Special Operations and why he is so passionate about Sheepdog Strong? Click here for his interview and personal pics at Brother Born's Team Room!