BOTTLE BREACHER Freedom Frag Black/Red
November 8, 2021
MATBOCK Reaper Hunt Carrier
November 8, 2021
BOTTLE BREACHER Freedom Frag Tan
$44.99
We have truthfully claimed for several years to be home of the most Bad Ass bottle openers on the market. We have out done ourselves again in creating the Freedom Frag Bottle Breacher. We guarantee this frag grenade bottle opener will open all of your bottles and have your friends asking if they can try it and then where they can buy one.
– Made in the USA
– Steel Casting with a Sheet Metal Spoon; uniquely different not perfectly symmetrical
– Noticeable imperfections, dents, divots and elevated ridges
– Do NOT take this into the airport
DISCLAIMER
Do NOT take this into any airport or Federal|Government building. Bottle Breacher and/or Brother Born will not be held liable for any legal action taken against you or replacing your Freedom Frag Bottle Breacher when confiscated.
In stock
Description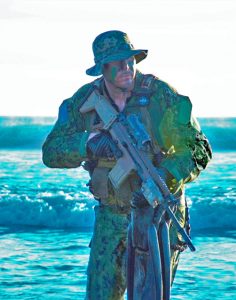 Navy SEAL Eli Crane owns Bottle Breacher. He and his wife appeared on "Shark Tank" and the rest is history! Want to hear more about this warrior's transition from the battlefield to Bottle Breacher? Click here for Eli's interview and pics at Brother Born's Team Room!