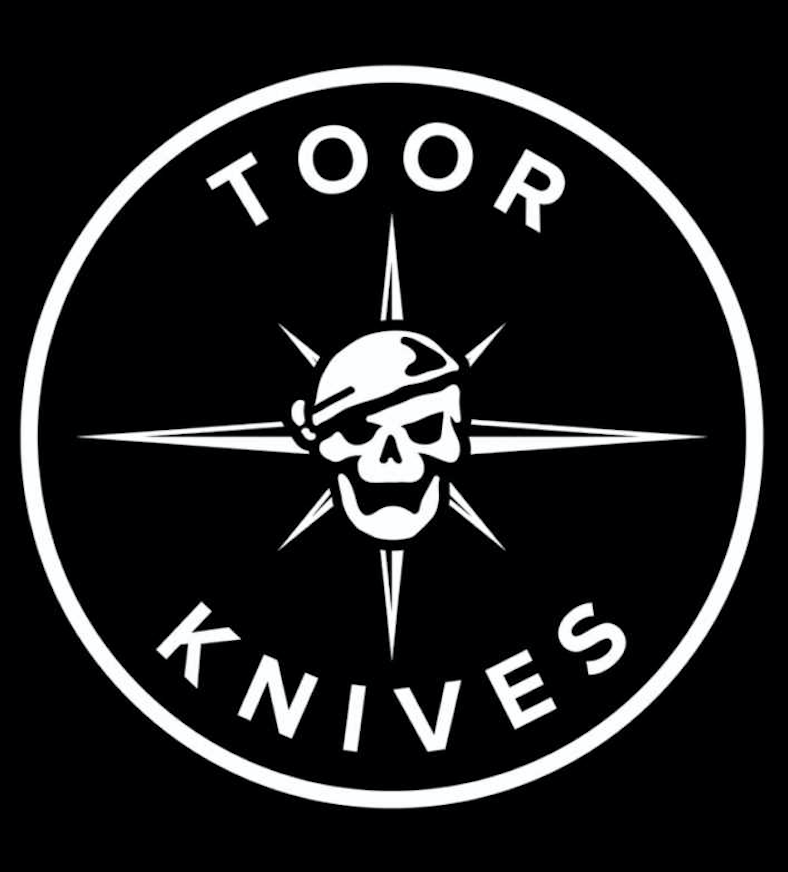 About TOOR KNIVES
Forged in Tradition. Toor Knives focuses on excellence with each blade being 100% handmade in the USA by twin Veteran brothers.
ABOUT CAMERON AND CONNOR TOOR
Please describe your service to our country: 
Cameron – Joined the Army in 2013, was awarded the opportunity to go to RASP (Ranger Assessment and Selection Program) while in basic training and ended up graduating RASP in August of 2014. Spent the remainder of my 4-year contract with 3rdRanger Battalion out at Fort Benning, Georgia. Traveled quite a bit while serving with 3rdBat to include Afghanistan and a few European countries. Ended my time with 3rdRanger Bat in May of 2017.
Connor – Joined the Marine Corps in 2012 and is still in to this day as a reservist.
How has the transition from warfighter to civilian gone?
Cameron – The transition was very difficult at first. My last day in the army was spent at one of my close friend's funerals (Cameron Thomas); who was killed on a deployment I pulled out of for the knife business. Survivors guilt, separation anxiety, change of lifestyle, and lack of purpose were all things I faced. Fortunately, I was able to justify, in my own head, that I was still serving these men in a way. Producing tools and weapons that I knew would help keep them safe overseas. As the Company grew more over the past year I can now say that my impact on the Military/SOF community is much more substantial than it was while I was in uniform. We are now able to serve thousands of military personnel and veterans every year.
What is the name of the business you started? Toor Knives
When did you start it? The business was started by Connor in 2015.
Why did you start this company? The first blades were made by Connor in our backyard and sent to myself and teammates overseas for testing. As I sat at home one day with Connor, on military leave, I expressed to him the lack of quality knives in the SOF community. We were issued hundreds of thousands of dollars worth of gear but for some reason a quality blade was not in that budget. I told him we kept breaking them or they would get dull fast and within half a year the first hand forged blades were sent to me overseas. With Connor at home and myself overseas, I was able to receive blades, test them, and deliver feedback almost immediately. This expedited Connors learning process and within a year we were producing combat ready tools.
Please describe your products/services: Toor Knives provides budget friendly hand made blades, produced 100% in San Diego California. Our production facility takes pride in its ability to manufacture large quantities of blades while maintaining hand made quality with a fast turnaround. Our blades can be seen in the hands SOF personnel from every branch along with some of the highest praised Hunters and Outdoorsman in the United States. Toor Knives also takes pride in its quest to employ Military Veterans and provide a trade that can be taken elsewhere down the road.
Where is it located? The Production Facility and our first Showroom are both in San Diego, CA.
What does this company mean to you/why is it important? This Company has become our life. It has given us purpose and the ability to create jobs for other Vets.
What have been some challenges as an entrepreneur? All of it… From start to finish. No part of it is easy; but what I will say is this lifestyle can be very rewarding. Toor Knives has opened many doors for us and allowed us to meet awesome people.
What is the best part of being an entrepreneur? Knowing that everyday when we show up to work we are investing in ourselves. We are learning every day, like a dry sponge desperate to soak anything and everything up. We are constantly learning different business strategies, new and better ways to produce blades, and most importantly, we are able to create jobs.
How did your military career prepare you for what you are doing now? (In what ways have you drawn on your experiences from the military in your business life?) This is a tough question to answer. All too often do I see people in the Veteran Community tied to what they WERE vs. what they ARE. A good friend of mine, Ryan Williams (CEO of Industry Threadworks), told me something once that really stuck with me. After he finished up almost 20 years with the Seal teams I asked him why I don't see more "Seal" posts on social media. He responded with "I want 'Navy Seal' to be a footnote on my gravestone. If you live in the past you'll never reach the future." Take the work ethic and drive to win with you but leave the entitlement behind. In other words, don't rely on what you did, rely on what you learned. For me that's things as simple as waking up early, getting to work before 90% of people out there, working hard, faster, and longer than most people and never ever submitting to comfort.
What do you offer the consumer not only through your business, but also through your expertise as a Special Operations Veteran? High quality blades at an affordable price that have been tested in the most strenuous of situations.
Who has influenced you as an entrepreneur? My list is never ending. I try to take a little something from everyone I meet. A short list of names would include…
-Ernie Bourne (Owner of OAF / Harvard Business School)
-Ryan Williams (CEO of Industry Threadworks / Co-founder Forged Clothing)
-Joe Rogan (Podcaster, UFC Announcer, Comedian)
-Drew Thomsen (Force Recon Marine turned Army Ranger)
-Trevor Thompson (Adventure Athlete / Brand Ambassador)
-Evan Hafer (CEO Black Rifle Coffee)
Why do you live where you live? Can't beat the weather and people in San Diego!
Favorite food? Traeger Smoked Venison or seared Ahi Steaks
Favorite place in the world? Anywhere on the ocean. I'm a huge saltwater fisher so anytime I can get out on a boat or my kayak I'm happy.
Favorite movie? I'm a documentary guy. History Documentaries or planet earth style documentaries.
Favorite book/books? Anything you can learn something from. Don't see much of a point in fiction stories.
Pets? Two Dogs. Pure bread Black Lab named Remington and a Black Lab/Boxer mix named Ruger.
What do you like to do in your spare time? Fishing, shooting, hiking, grilling.
Words you live by (ethos)? "A river cuts through rock, not because of its power, but because of its persistence." -James Watkins