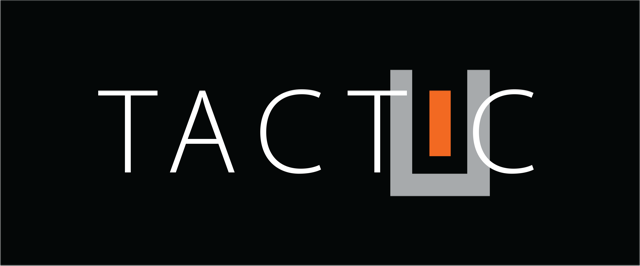 About TACTIC
TACTIC is different because they train under stress, called forging. They provide training to both law enforcement and civilians. Founded in 2009 by Navy Seal Chris Forrest, TACTIC empowers clients to assess situations, work safely and efficiently under stress, and problem solve. They also provide self-defense instruction in avoiding violence, home and workplace security consulting, personal protection, and team building opportunities.
ABOUT CHRIS FORREST
Please describe your service to our country (years in service, rank, deployments, etc): Chris Forrest founded TACTIC in 2009 based on his extensive background as a Navy SEAL and as an overseas contractor for the government. Specifically, Chris deployed 3 times to Persian Gulf from SEAL Team One, and 5 times to Afghanistan as a Protective Security Specialist. He was a SEAL for 6 years from 1993 – 1999. He was enlisted and his rank was E-5.
When did you retire? Feb 16, 1999 from the USN.
Please describe what the SOF brotherhood means to you: I am a member of the local SF club. Colonel Jim Kraus organizes this group. Email: krausjwk@aol.com. The SOF brotherhood is very important to me. It provides the opportunity to have at least some people "get" you. Without our peers, it can be very lonely to reenter civilian life.
How has the transition from warfighter to civilian gone? It has been a challenge. It was not until I went into business for myself, using my skills gained in the military, that I've really found my way.
What is the name of the business you started? TACTIC
When did you start it? 2009
Why did you start this company? To empower others. I believe everyone deserves to feel safe, and no one deserves to live in fear. There is no greater satisfaction than to see people come alive and have confidence in themselves.
Please describe your products/services: We teach everything from firearms training, concealed classes, rifle training, long range system engagements, driving courses, security team training, surviving a griz course, avoiding violence classes, and combatives such as defending against a knife attack.
Where is it located? Bozeman, MT. My classroom is in 4 Corners. My range is west of 4 Corners on Camp Creek Road.
What does this company mean to you/why is it important? I find a lot of self-worth and satisfaction from helping others. TACTIC allows me to connect with others and leave them better off than when I met them. It is also therapeutic to me!
What have been some challenges as an entrepreneur? Getting the word out. Knowing that my product is top shelf but having trouble with promoting my services. Promotion and self-promotion is painful to me. I typically don't like being the center of attention.
 What is the best part of being an entrepreneur? Working at something that I have a passion for. Helping others. The freedom and flexibility that comes with being your own boss.
How did your SOF career prepare you for what you are doing now? (In what ways have you drawn on your experiences as a SOF soldier in your business life?) What I teach is directly related to my experiences as a SEAL – the proficiency of warfare, the process of learning, and the art of evaluation. What I am really teaching is a process and building community at the same time.
What do you offer the consumer not only through your business, but also through your expertise as a SOF Veteran? We not only teach how to become empowered and defend yourself, but the philosophy and theology that every human has intrinsic worth. It is very powerful for my students to hear from another human being that they are valuable and don't deserve to be victimized.
Who has influenced you as an entrepreneur? I admire my brother-in-law who has shown me that taking risk in business is worth it. (I always thought I would work for "the man").
Family? Kate Forrest – wife, Jack Forrest – 15, Anna Forrest – 13, Charlie Forrest – 11, Ellie Forrest – 6
Why do you live where you live? The quality of life in Bozeman is spectacular. We wanted to live near a ski community but also near our parents. Kate's family is from Billings.
 Favorite food? Beer and pizza
 Favorite place in the world? Glacier National Park
Favorite movie? "Limitless"
Favorite book/books? "Atlas Shrugged"
Pets? Judah, a 4-year-old English Cream Golden Retriever
What do you like to do in your spare time? Go on dates with my wife. Ski. Mt. bike. Spend time with family.
Words you live by (ethos)? Our adequacy is from God, who also made us adequate as servants of a new covenant.
RELATED ARTICLES:
Outside Bozeman "Prepare for the Bear" fall of 2017 http://www.outsidebozeman.com/magazine/archives/fall-2017/prepare-bear
Outside Bozeman "What's Your Tactic – How to Survive an Attack While on the Trail" June 9, 2016 http://www.outsidebozeman.com/community/blogs/ashley-cosgriff/whats-your-tactic