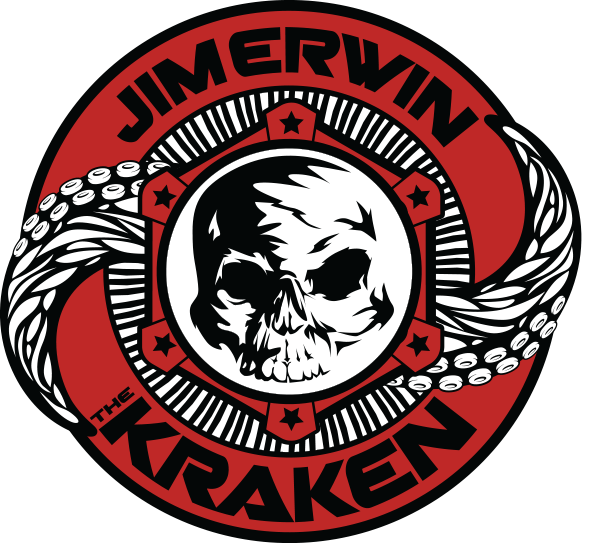 About KRAKEN ULTIMUS
Kraken Ultimus is owned by former Delta Operator Jim Erwin. The firearms training offered by Kraken Ultimus is a fundamentals based approach that teaches the physical, mental and fundamental foundation/application to being everyday ready.
ABOUT JIM ERWIN
Please describe your service to our country (years in service, rank, deployments, etc): I served a little over 11 years in the Army.  I spent the majority of my time in Special Operations. I was a sniper in 2/75 Rangers, served with 1SFOD-D for a while as an assaulter and finished my time in the military running a free fall platoon in FCo 51st INF LRSC.
Injuries, if any? All fairly minor.  Left knee patella and meniscus…was out of the fight for about 6 months recovering.
When did you retire? I didn't retire, I got out Dec 2000.
Please describe what the SOF brotherhood means to you: a group of likeminded people who are not afraid to work hard and put their brothers in arms ahead of themselves.  Selfless and highly trained intelligent warriors.
How has the transition from warfighter to civilian gone? Not too bad, my first job was in the protection arena, so it wasn't too far off of the style of work I did in the military.
What is the name of the business you started? Kraken Ultimus
When did you start it? I started it early 2017.  I have worked for myself for several years, but finaly gave it a name last year.
Why did you start this company? I started it because I was getting asked a lot to start teaching firearms training, I finally caved in and started offering my training to civilians and law enforcement.
Please describe your products/services: Pistol and carbine firearms training focusing on the fundamentals.  Also teach long range shooting. Secondly, I am a brand ambassador for several companies in the hunting and firearms industry, using my background and experience to help promote them through social media and advertising.
Where is it located? Near Reno, NV
What does this company mean to you/why is it important? It provides me the opportunity to train and educate people on how to properly use their firearms, as well as the mental aspects of it.  It's a way for me to give back and share what I have learned over the past 25 years.
What have been some challenges as an entrepreneur? Work ebbs and flows, some days you're very busy, others, you have to hustle to make ends meet.  But you just keep going at it and make it work.
What is the best part of being an entrepreneur? Being your own boss, making the decisions on what work to take and pass on. Travel is always a fun part and meeting new people.
How did your SOF career prepare you for what you are doing now? (In what ways have you drawn on your experiences as a SOF soldier in your business life?) A strong work ethic and a determination to succeed! Failure is not an option! Work hard, under promise and over deliver.
What do you offer the consumer not only through your business, but also through your expertise as a SOF Veteran? What I offer helps people be better and safer gun owners, a deeper understanding of the physical, mental and fundamental aspects of carrying a gun.  There is a lot of responsibility with dire consequences if you get it wrong. So being trained and educated by guys like me with a solid deep understanding of the fundamentals that have been applied in seriously high stress situations, I believe has a ton of value! Would you rather learn from somebody who has applied this in real world situations and the highest levels of training the military has to offer, or a person with a couple certificates of training under his belt? No disrespect but taking a written test and a few days of training doesn't always make an individual a subject matter expert.
Family? Married and have a 23 year old daughter
Why do you live where you live? I grew up not far from here.  I have a love of the mountains and the gun laws in NV are great!
Favorite food? Ribeye steak and artichokes
Favorite place in the world? For beauty and culture, Croatia and Austria and soon to be South Africa for hunting!
Favorite movie? "Gladiator"
Favorite book/books? Brad Thor novels
Pets? 3 horses, 3 cats, a dog and a few hedgehogs
What do you like to do in your spare time? Hunt, shoot and travel
Words you live by (ethos)? Refuse to fail