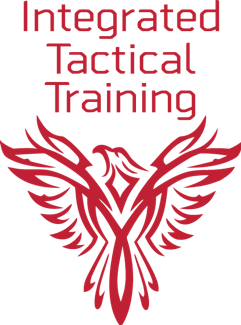 About INTEGRATED TACTICAL TRAINING, LLC
Taking the skills and experience learned by our nation's top tier military members and combining with veteran law enforcement officers, Integrated Tactical Training looks to better train those who protect us at home as well as civilians. This includes courses in how to properly defend businesses, families, and homes.
ABOUT JOSEPH HAHN
Please describe your service to our country: I was medically retired as an E-6, Petty Officer First Class SEAL. I spent 13 years in the Navy with 2 deployments to Iraq, 3 to Afghanistan, and a few more to undisclosed locations.
Injuries, if any? I shattered both legs above the ankle and back during training for deployments. I currently have multiple plates and screws in each leg. I have TBI from multiple blast exposure overseas.
When did you retire? May 2017
Please describe what the SOF brotherhood means to you: An organization that links me with other veterans in the small business community and allows me to connect with them for assistance in navigating this thing called civilian life.
How has the transition from warfighter to civilian gone? Slow. Different and difficult at times being used to lower expectations of the civilian populations.
What is the name of the business you started? Integrated Tactical Training, LLC
When did you start it? May 2015
Why did you start this company? To continue to serve by providing training through my experience in the military to protect those who protect us at home.
Please describe your products/services: Tactical and defensive shooting, tactics, breaching, and consulting.  Also providing sub-contract work.
Where is it located? Based out of Oklahoma City but travel.
What does this company mean to you/why is it important? It gives me the sense of continuing to serve by making those around me more capable.
What have been some challenges as an entrepreneur? Marketing, networking, and getting my name out there. I am not used to talking about myself.
What is the best part of being an entrepreneur? Controlling my time and allowing me to spend more of it with my family. Allowing me to create my schedule around my current capabilities due to my injuries.
How did your SOF career prepare you for what you are doing now? (In what ways have you drawn on your experiences as a SOF soldier in your business life?) My training and deployment experience overseas and surviving in high threat environments.
What do you offer the consumer not only through your business, but also through your expertise as a SOF Veteran? Very rare experience and expertise in the defensive and tactical environment not commonly found.
Who has influenced you as an entrepreneur? Every SOF veteran I have come in contact with thus far.
Family? A wonderful wife and four boys.
Why do you live where you live? Family that I was unable to live near while in the military.
Favorite food? Desserts
Favorite place in the world? Caribbean, Fiji, Bali, or anywhere with warm beaches and clear waters.
Favorite movie? Logan
Favorite book/books? How to Think Like Leonardo Da Vinci, Book of Five Rings, Art of War, Gates of Hell, Legacy
Pets? Pitbull Mix
What do you like to do in your spare time? Spend time with family, wood working, swim, scuba
Words you live by (ethos)? Live with Honor, courage, and integrity.  Never quit.